Fremont Motor Casper
Welcome to Fremont Motor Casper
Specializing in Dodge, Chrysler, Ram and Jeep.
https://www.fremontchryslerdodgejeepcasper.com/

Fremont Motor Casper
6101 East 2nd Street,
Casper, WY 82609
(307) 462-5508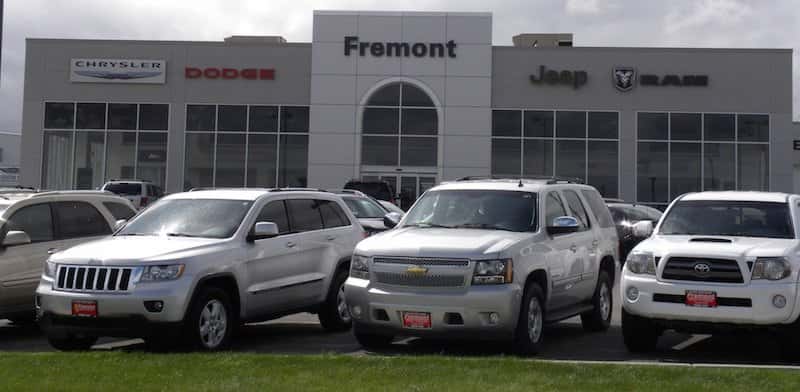 Fremont Motor Casper
Welcome to Fremont Motor Casper.  Fremont Motor Casper offers an envious selection of the season's hottest-selling Chrysler, Dodge, Jeep and RAM models as well as wide selection of reliable used cars.
Services The Following Areas
We are a Ford and Lincoln dealership serving
Casper
Cheyenne
Gillette
Douglass
Wheatland
Rawlings area
The dealership specialize in both new and used cars and trucks for sale.
New Cars And Trucks
In understanding that every driver wants to shop for a car differently, Fremont Motor Casper invites you to explore our new 2017 Jeep Ram and Chrysler vehicles and used cars inventories online or in person. Whatever you prefer, just know, our expert staff is renowned in and around Casper, Wyoming for their ability to listen to drivers' needs, and help them find just the right car and/or services to suit their lifestyle.
What are some of the new 2016 – 2017 Chrysler, Dodge, Jeep and RAM models you'll find at Fremont Motor Casper? The Jeep Grand Cherokee, Ram 1500, Ram 2500 to name a few. As for which ones stand out among the pack?  That's up to you to decide. Here, it's all about what suits you best. That's why we encourage you to keep an open mind and evaluate all of your options – many of which, we're proud to say, have earned at least one award or accolade.