Top 10 SUV's for 2018 in Wyoming
Check out our Top 10 SUV's for 2018.  We have done the research to help you decide what SUV might be your next all terrain vehicle.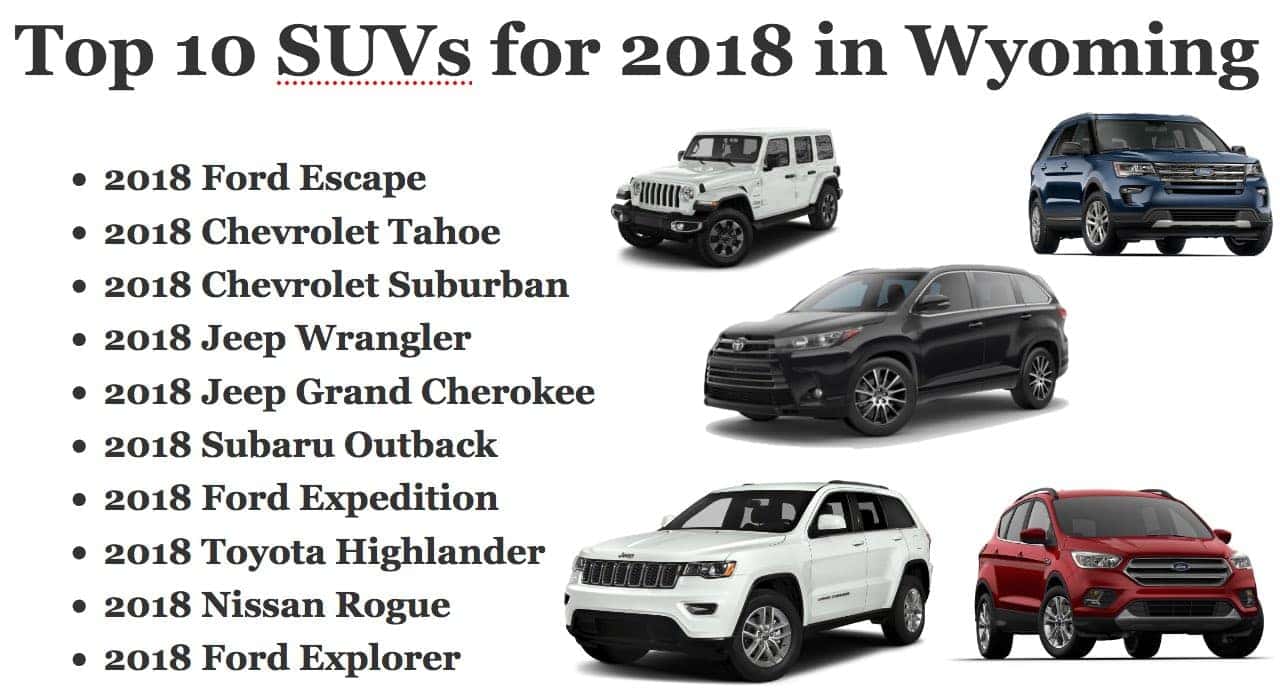 Our SUV testing ground takes place in Wyoming at various Fremont Motor Dealerships.  Wyoming is a state found in the Western part of the United States. It is the 10th largest state least populous in the area. It is mostly made up of Prairie's, Pronghorn, and Peaks and has a very high elevation with about fourteen mountain peaks in the state which have some of the best sites for some of the popular activities like fishing, hunting, rodeo, hiking, camping, skiing, floating, canyons, sledding, etc.
The different terrains and weather fluctuations in Wyoming plus all the dirt can play havoc on vehicles. You need to have a vehicle which can stand all the harsh weather conditions together with the uneven terrain. And this is the reason why you find that most of the Wyoming residents are opting for the SUV vehicles.
With all that said, let's jump into some of the top 10 SUVs for 2018 in Wyoming.
Top 10 SUV's for 2018 in Wyoming
2018 Subaru Outback
2018 Nissan Rogue
2018 Ford Escape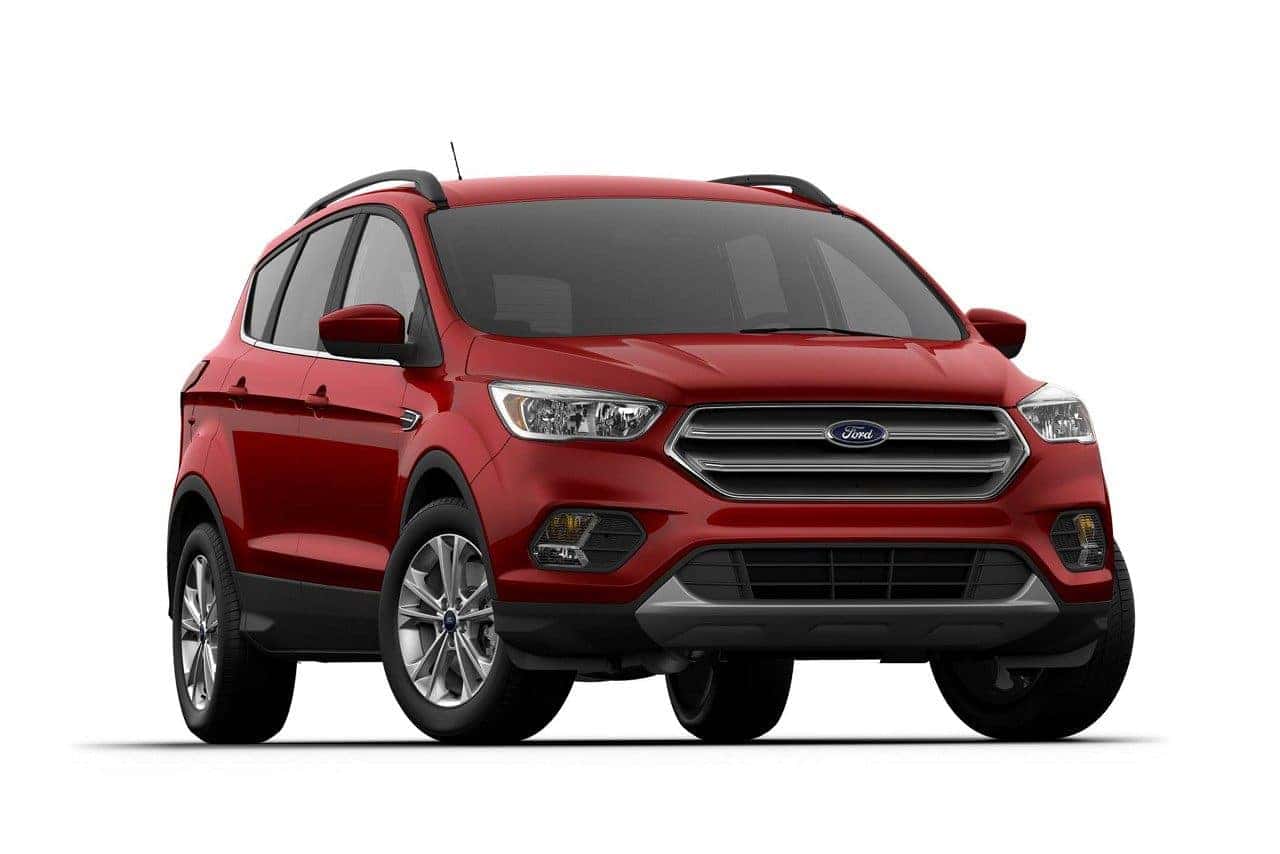 The Escape is a beast of a machine with has a low-tech 2.5L four-cylinder engine to start with which can be upgraded to the 1.5L and 2.0L turbocharged four-cylinders in Titanium, SE, and SEL models. It comes with a 245-HP 2.0L EcoBoost engine which gives it the beans to keep up with other models like the Subaru Forester XT and the Chevrolet Equinox 2.0T
With this kind of performance, what's not to like? The 2.5L model comes with only the front-wheel drive. So, if you are an all-wheel person, then you will have to upgrade to the turbocharged power. All of its three engines have been linked to a six-speed automatic transmission system. Its interior design still feels snug owing to the fact that it hasn't been updated since back in 2012. It is a five-seater and very comfortable to be in.
2018 Chevrolet Tahoe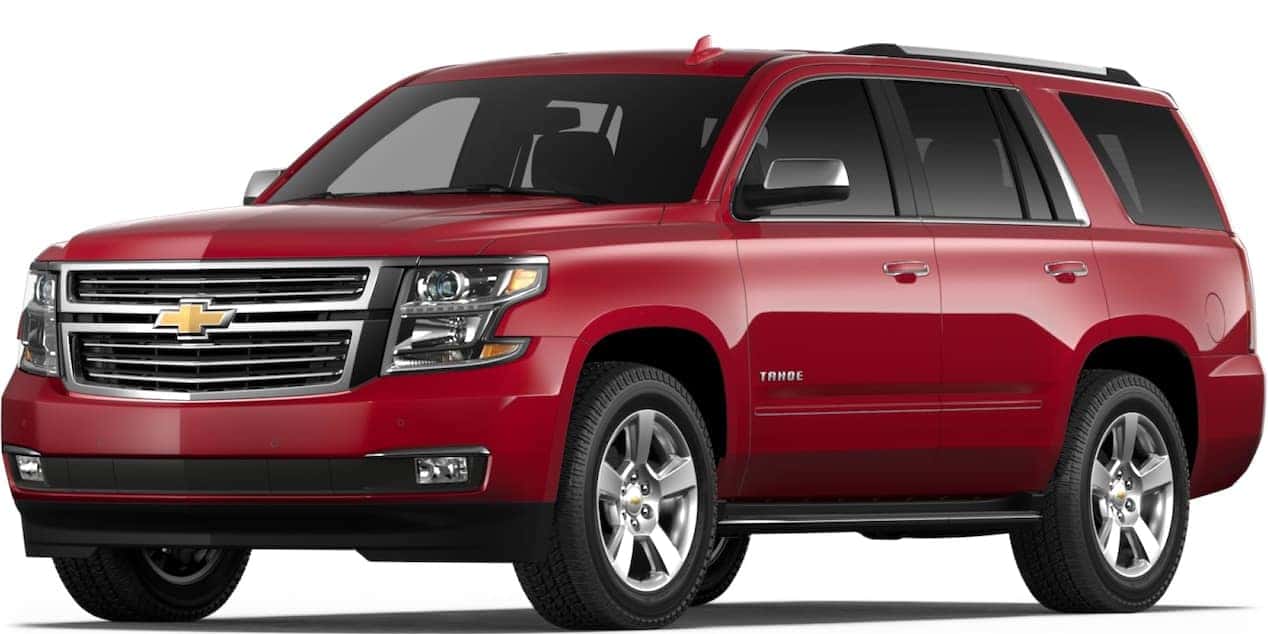 The 2018 Chevrolet Tahoe comes in a new package and performance package which bundles a 6.2L V8 unit that makes for 420 hp and a 460 lb.-ft of torque. Also included is a 10-speed automatic transmission system. This Chevrolet model is the first Tahoe SUV to have a 6.3L engine. You will also not fail to notice the 22-inch tires and wheels. You can go for the rear- or four-wheel drive. But the Premier model is a 4WD only. It offers a comfortable ride for four or even five passengers with flats seats and sells for about $53,765.
2018 Chevrolet Suburban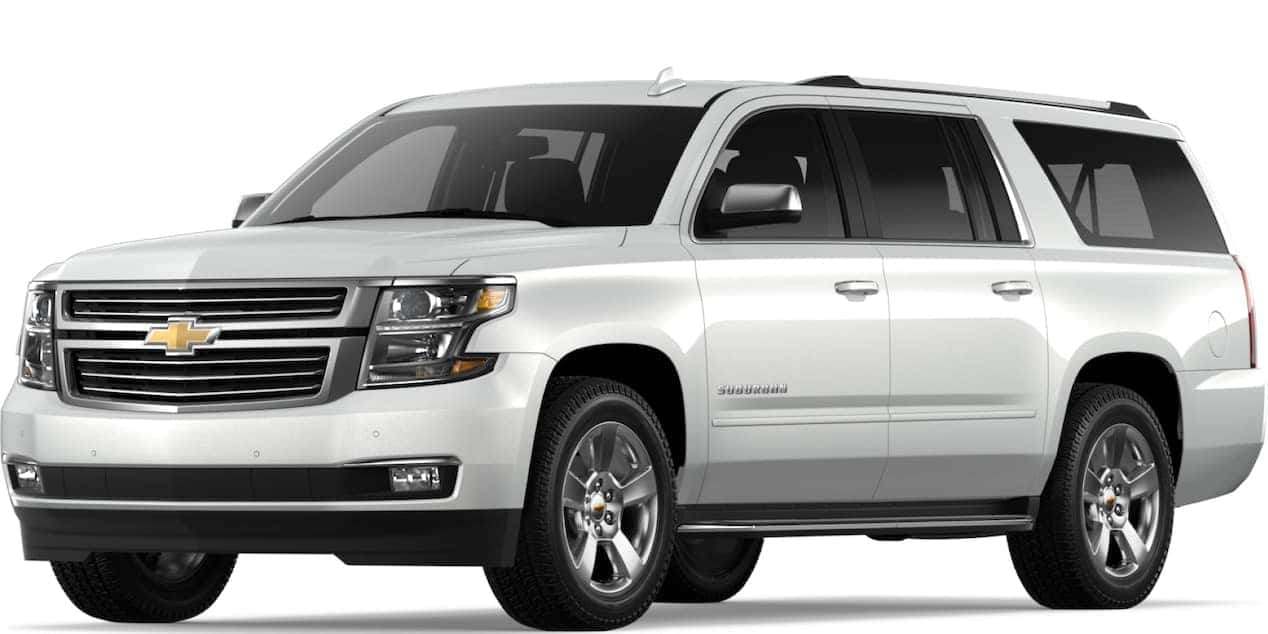 The 2018 Chevrolet Suburban has a 5.3L V8 engine which makes 355 hp and about 383 lb.-Ft of torque, which comes connected to six-speed automatics. This is a good SEV choice for a rear- or four-wheel drive. The vehicle models come in seven, eight, and even nine seats.
This beast also comes packed with heated side mirrors, OnStar guidance plan, six-speaker MyLink infotainment stereo, 10-inch wheels, automatic climate control, tilt steering, keyless entry, a backup camera, front bucket seats, cruise control, etc. The lift of all the features that this vehicle comes with is almost endless and all worth it. The fuel estimates of this SUV are 15.1/10.4L per 100 km for the 2WD models, while for the 4WD models the estimates are about 15.3/10.9L per 100 km. Their price range can start from about $56,955.
2018 Jeep Wrangler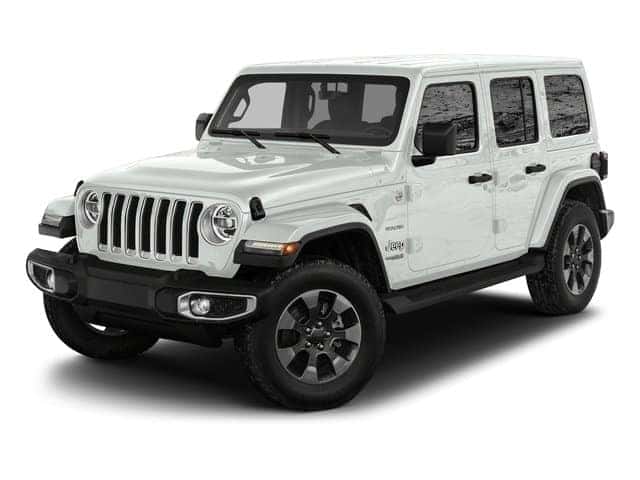 This beast of an SUV will definitely have people riled up and talking and wait until they see what's underneath the hood. There is a brand new optional four-cylinder engine, a more significant improvement to its fuel economy compared to its predecessor's, and a 2.0L turbocharged unit.
Its performance ratings are 270 HP and a 295 lb.-Ft which helps a lot with its fuel consumption rates.
The V6 model comes with a standard redesigned six-speed manual transmission, which is optional but you can also decide to go for the four-cylinder models which have a new eight-speed automatic systems.
The Wrangler's interior comes with a new modern touch like the 3.5 to 7-inch LED display, which the driver has total control over the information it conveys. You will also not fail to notice the Android Auto Smartphone integration platforms. Currently, there are 11 available trims of the 2018 jeep wrangler which you can choose from and their price range start from $29,295.
2018 Jeep Grand Cherokee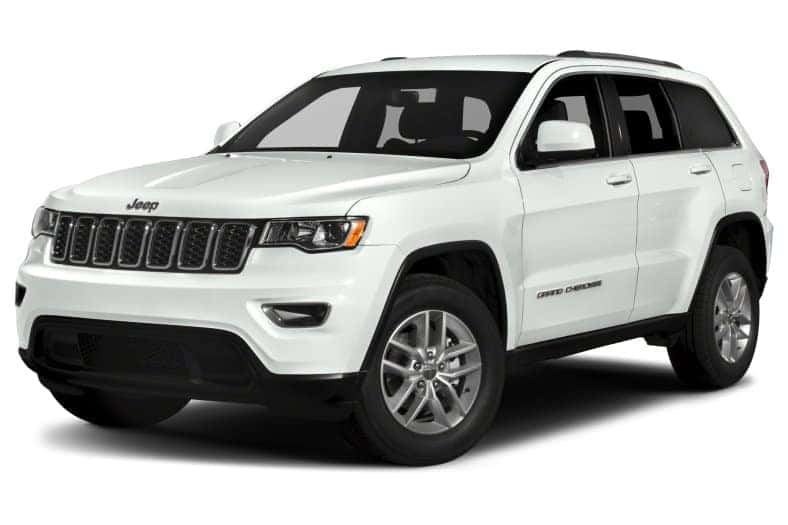 This SUV combines the brand's luxury and protection options with its renowned off-road abilities. Some of the key features you won't fail to notice with this magnificent machine are the 320-km/h top speed and the 3.5-second 0-96 km/h sprint which is all astonishing. You will also notice the Android Auto functionality and the Apple Car Play. As usual with these SUVs, you have the luxury of choosing between the 3.6L V6 unit with 296 HP and 260 lb.-Ft and the 5.7L V8 units with 360 HP and 390 lb.-Ft. The turbodiesel V6 unit makes about 240 HP and 420 lb.-Ft and the 6.4L V8 unit will have a 475 HP with 470 lb.-Ft. And all of these engines will be paired with eight-speed automatic transmissions.
These SUVs are full-time 4WD and can sometimes be optioned to systems with low-range gearing. The TrackHawk and SRT models can tow up to nearly 3.3 tons.
The Grand Cherokee also comes with some extra niceties like the dual-zone automatic climate control, 18-inch wheels on the limited editions, a backup camera, passive keyless entry, rear park assist, power liftgate, two USB charging ports, hill descent control, etc. The list is endless.
The active safety features are what will catch your attention more with the automatic emergency braking, adaptive cruise control, blind spot monitoring with the rear cross-traffic alert, and lane keep assist, forward collision warning.
2018 Subaru Outback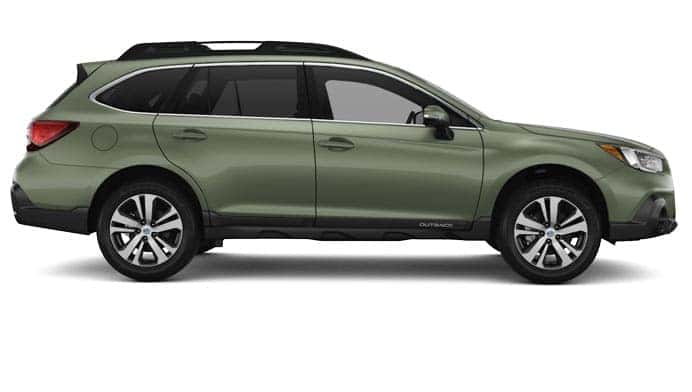 With the all the changes and revised features made in the front-end styling, new back bumpers, side mirrors and the redesigned air conditioning controls plus vents all make the Subaru Outback one sleek machine. A few safety enhancements have been added to the SUV model as well as the automatic door locks that have collision detection features which also automatically unlocks them. You will also notice the new and improves child seat anchors, the optional EyeSight safety suite, automatic high beams, and the new power brake boosters.
The 2.5i models of these SUVs get the 2.5L four-cylinder with 175 hp for 174 lb.-Ft of torque while the 3.6L of six-cylinders are good for 256 HP with 247 lb.-ft and they also come already mated to a variable which is continuously automatic. The base models are equipped with 17-inch steel wheels and covers. The higher-level models get 17- to 18-inch alloy wheels.
The standard features of these models are the retractable cargo covers, Bluetooth, air conditioning, cruise control, and retractable cargo covers.
These SUVs' prize range can start from $29,292 depending on the model and the features you are looking for.
2018 Ford Expedition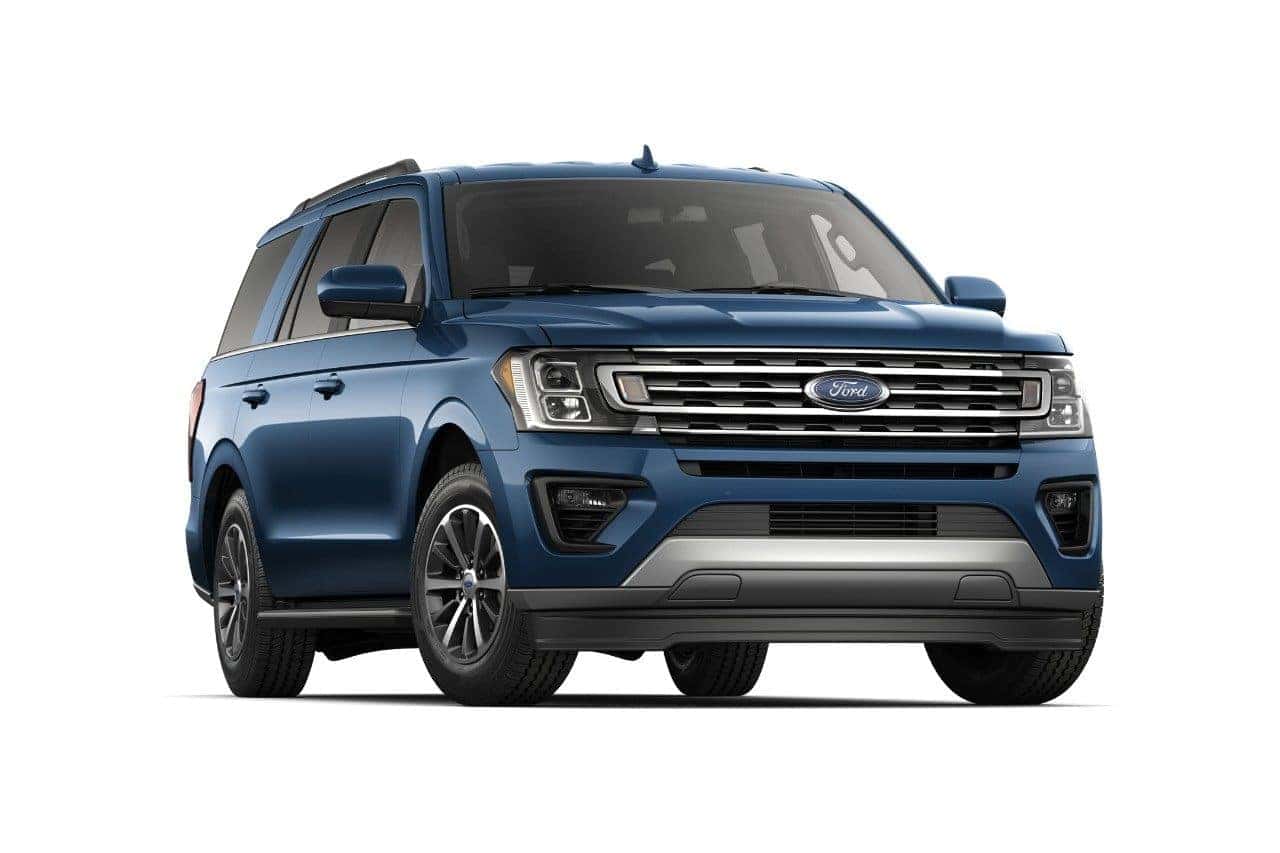 The Expedition is currently a Ford's largest SUV model with the current versions being fully utilized and modernized. You can see all these features in the Ford Expedition's new and slick styling, crossing over too many different sizes and ratios, the 3.5L EcoBoost, which are turbocharged in the V6 units and a 10-speed automatic transmission.
Ford also expects to have the 3.5L EcoBoost and 10-speed combination working together in the Expedition's class. You should also expect to see a lot more added features like the 360° camera, active parking assist, adaptive cruise control, and lane keeping assist. It is also slightly wider and even longer than its predecessors by about 25 mm and the wheelbase is also stretched about 75 mm.
Some of the other extra added features that this SUV comes with are the wireless smartphone charging, a rear-seat entertainment system, and a WiFi hotspot. Neat, right? You will also find six USB ports and four 12-volt power outlets that all use a single 110-volt outlet which has been neatly arranged throughout the cabin. You will also not fail to notice the 17 cup holders on the interior of this SUV model either.
Currently, this new SUV is set to accommodate up to eight passengers. The Toyota Sequoia, GMC Yukon, Jeep Grand Wagoneer, and even the Nissan Armada all seem to be worthy competitors of this beast of a machine on the market. But still, the 2018 Ford Expedition looks like it's going to be on the top of the game and stay there for some time. This SUV currently prices at around $56,149 with 365 HP and 5,000 RPM. Have a try of this sophisticated but yet simple machine and have the first-hand experience with it.
2018 Toyota Highlander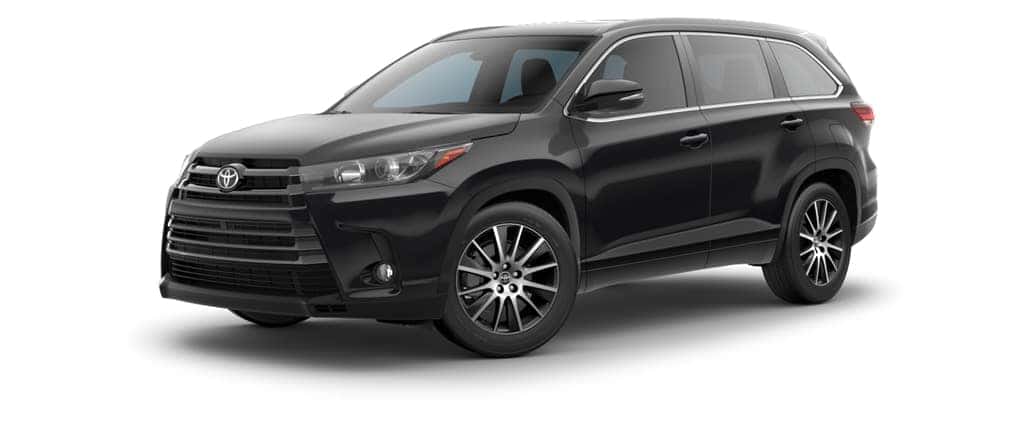 This vehicle can accommodate up to five people with a baby booster seat also readily available and installed. The 2018 Toyota Highlander is a mid-size vehicle with three rows of seating.
And that's just the start of it all. The vehicle has a 3.5L, V6 which makes 295 HP for 263 lb.-ft of torque. It feeds this to an eight-speed automated transmission on either the front- or all wheels. Its hybrid Powertrain has a V6 with electric motors for an amazing 305 HP and comes with AWD and an ever-variable transmission. Now that's an amazing machine to have in Wyoming. It sells for about $36,450 with 19-inch wheels, ventilated front seats, rain-sensing wipers, LED lights, leather upholstery, sunroof, not to mention but a few of its many amazing features.
2018 Nissan Rogue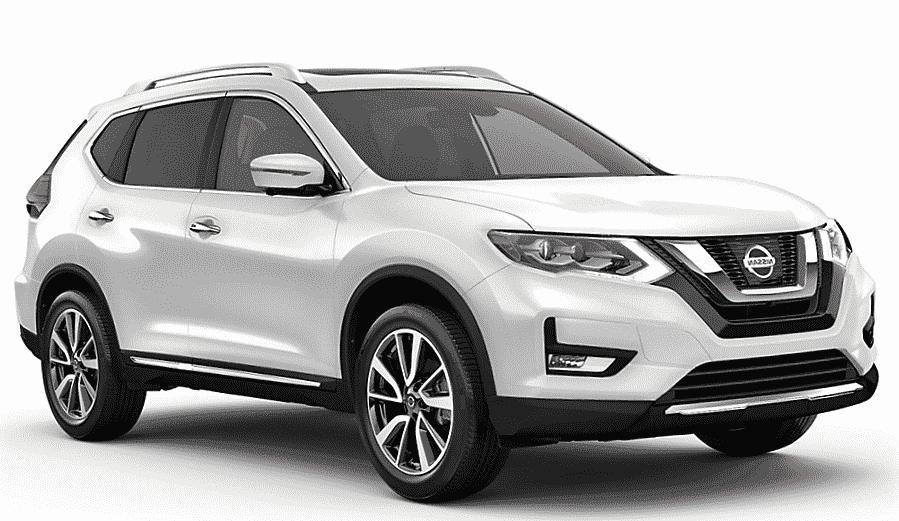 This vehicle ranks among some of the most tech-intensively compact crossovers. You will be amazed at its first and most varied features from the rest of the other SUVs; its ProPilot assist system which seamlessly builds on active safety items like the lane keeping assist, radar cruise control, and just simply allow the car to do most of the work when driving on the highway.
The Nissan Rogue comes with a single engine which offers lower fuel consumption of about 9.7/7.4L per km with the AWD form and 9.2/7.0 l per km in the FWD form. This machine currently goes for about $26,148 on the market and can accommodate up to five passengers at a time. It has a 170 hp with 6,000 rmp which is also decent enough.
2018 Ford Explorer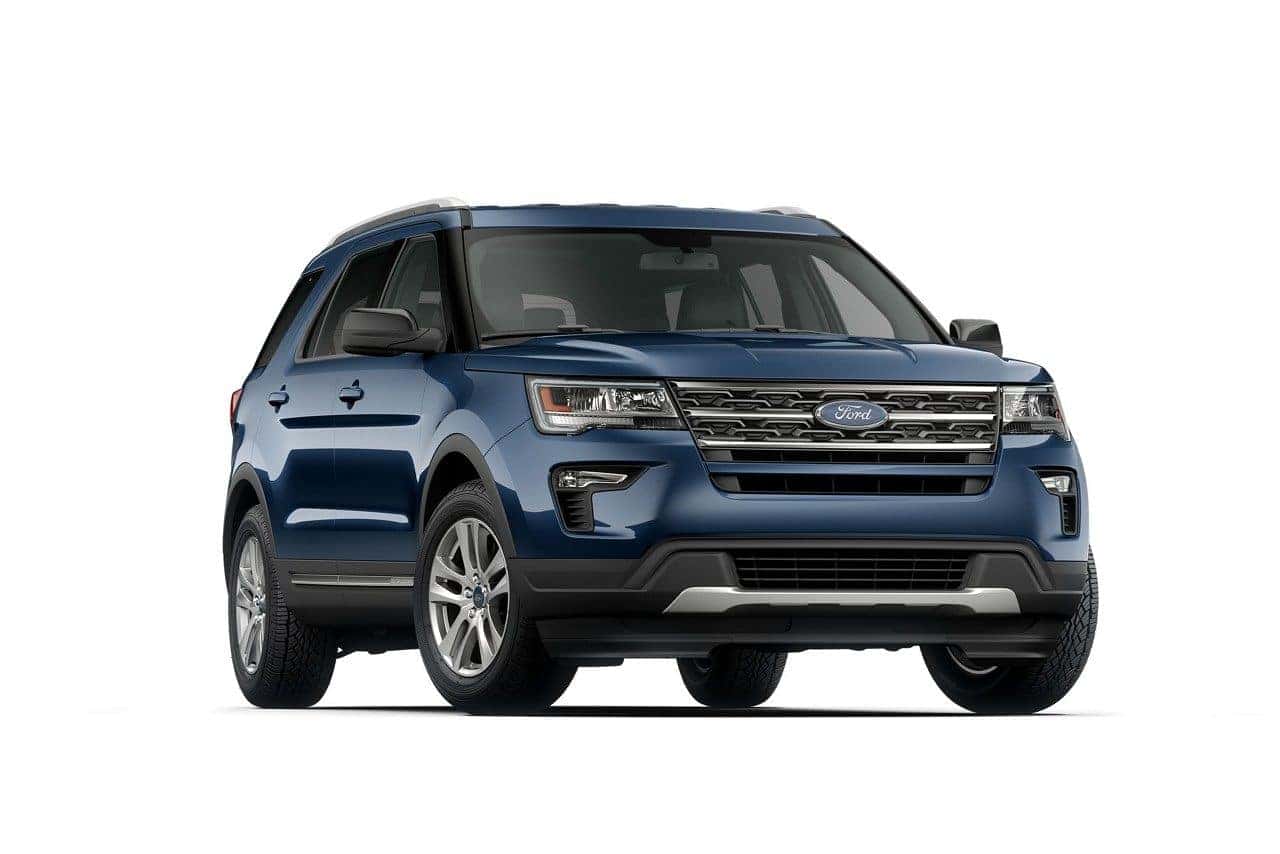 The 2018 Ford Explorer is a much better model in terms of size and design compared to its predecessors. But you will turn your gaze more to the active safety features which have all been bundled into a Smart option package. It has good new wheel options, a WiFi hotspot which can connect up to ten devices on the internet at a time.
Its base power is from the 3.5L, V6, which is good for 290 HP and a 255 lb.-ft of torque. Then comes the 2.3L EcoBoost turbocharger of four-cylinder serving which comes as an option but with its 280 HP for 310 lb.-ft, you would want to consider having it.
The Ford Explorer Sport sticks to its 3.5L turbo v6 but has a V8-like 365 HP good for 350 lb.-ft.
Now comes the many more features which include the off-road terrain management system, dual-panel sunroof, front and rear camera systems, heated steering wheel, LED headlights, remote engine start, heated second-row seats, hands-free tailgate, among its many more amazing features. This beast of a machine currently sells for about $34,899 and can comfortably accommodate seven passengers at a time.
Top 10 SUV's Winner
One thing you may have realized that all of these vehicles have in common is that they all come in AWD or FWD function. You will need an all-powered vehicle to move about in this state and nothing else will be able to do the job better than what you see here.
Is there a clear winner?  No, realistically our top 10 SUV's picks are all winners and it really depends on what you want in a SUV vehicle.   While SUVs like the Ford Exposition, Chevrolet Suburban and Toyota Highlander offer ample room for a lot of passengers, some people prefer a smaller vehicle like the Subaru Outback and the Ford Escape for their more car like ride and  more affordable price tag.